Halfway is an eight piece band based in Brisbane, Australia. Three of the members –  John Busby, Elwin Hawtin and Chris Dale originally hail from Rockhampton, Central Queensland. After moving to Brisbane and recruiting the like-minded Ben Johnson (bass), Halfway was formed in 2000.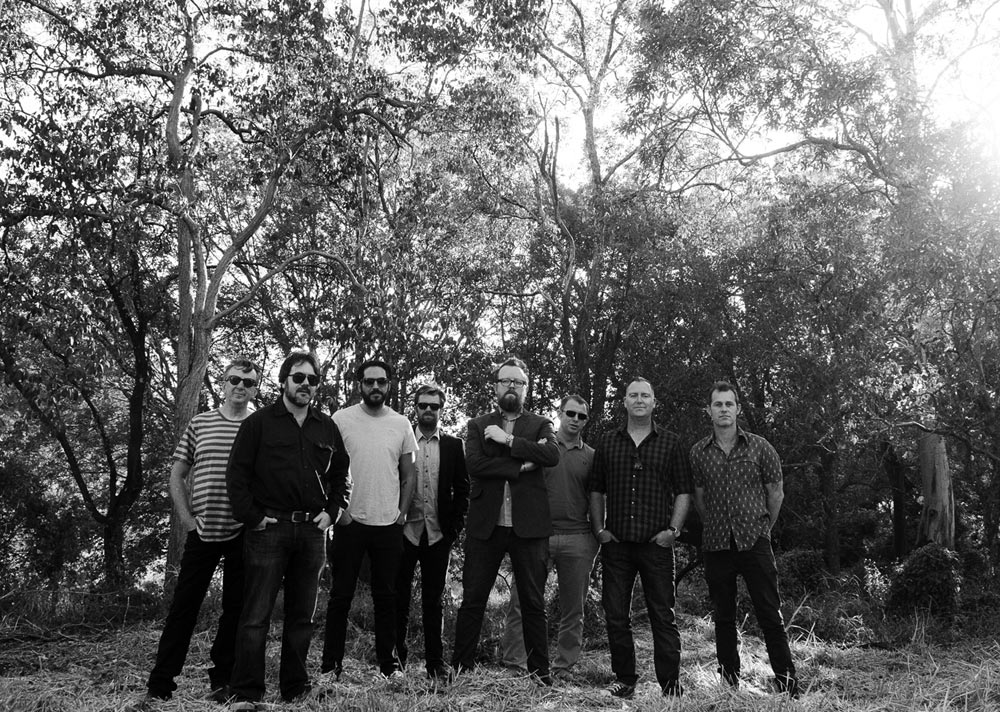 Joining shortly after were Dublin born brothers Noel Fitzpatrick (pedal steel) and Liam Fitzpatrick (banjo/mandolin).  The finishing touches to the lineup were added with the inclusion of ex-Go-Between John Willsteed (guitar) & Luke Peacock 'The Bird' (keys/guitar).
Their debut LP "Farewell to the Fainthearted" was released in 2003 (Plus One) to critical acclaim. The band toured nationally and picked up high rotation airplay on Triple J with LP opener "Patience Back". "Farwell to the Fainthearted" was included in The Courier-Mail's Top 10 albums of 2003.
2006 saw the release of their follow up LP "Remember the River" (Laughing Outlaw Records) Recorded by Wayne Connolly (The Vines, Josh Pyke, You Am I) and produced by Rob Younger (Radio Birdman). Again the LP was well received nationally and generated considerable interest in Europe and the UK where it received airplay on the BBC. "Remember the River" was included in The Courier-Mail's Top 10 albums of 2006.
International and national supports followed the release of both LP's. Halfway have played with The Black Keys, Gomez, You Am I, J Mascis (Dinosaur Jnr), Josh Pyke, Band of Horses, Gary Louris and Mark Olsen (The Jayhawks) and many others.
In 2008 Halfway songwriting duo, John Busby and Chris Dale won Queensland's most prestigious songwriting award – The Grant McLennan Fellowship. The selection panel included members of the Go-Betweens, the McLennan family and Arts Queensland. The fellowship allowed John and Chris to travel to London in November 2008. Whilst in London, they rehearsed, played acoustic shows, wrote and began to put together the initial framework for the third Halfway LP.
In 2009 Robert Forster (The Go-Betweens) was recruited to handle the production duties for the new album. After months of rehearsal under Robert's instruction, the bands 3rd LP  An Outpost of Promise was recorded.  It was completed in September 2009 with Wayne Connolly again at the controls & received universal critical acclaim.
Following the touring for Outpost, Halfway started work on a fourth LP. "Any Old Love" (Plus One Records) was released in 2014 & it was again produced by Robert Forster. In October 2014 "Any Old Love" won the Carlton Dry Independent Music Award for Best Country Album.