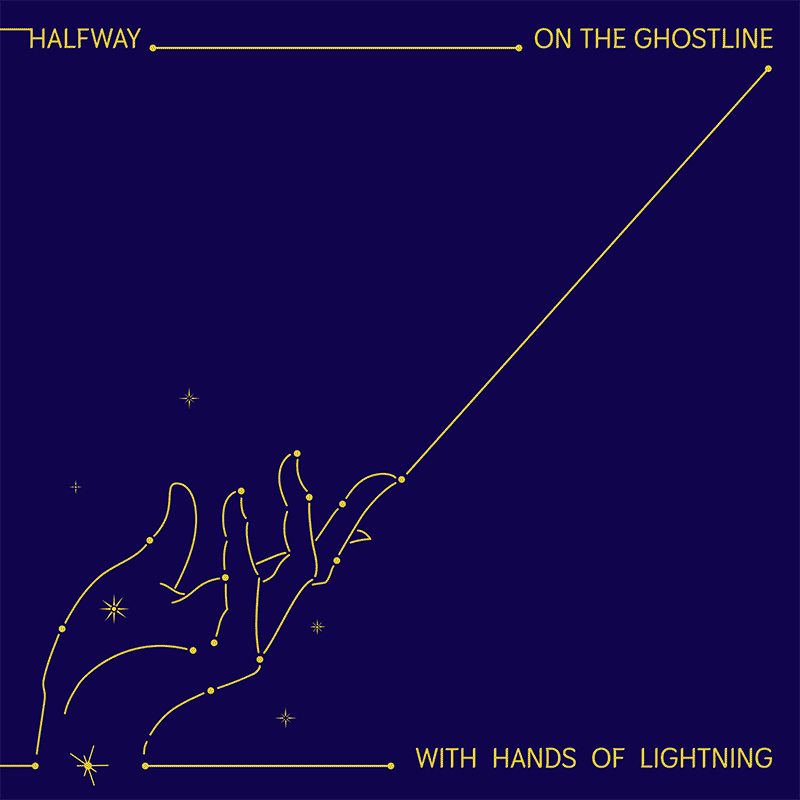 Released August 2022 | Plus One Records / P1-73LP / P1-72cd

Buy CD or Vinyl: Plus 1 Records
'On the Ghostline, with Hands of Lightning' is the new album by acclaimed Australian band Halfway, and follows their recent successful releases, Restless Dream (2021) and Rain Lover (2018).
The majority of the new record was written in Darwin and was recorded in the band's hometown of Brisbane by Grammy Award winning Producer Malcolm Burn, whose work includes Bob Dylan, Iggy Pop, Patti Smith, Midnight Oil, Emmylou Harris, and Archie Roach.
The word 'Ghostline' in the album's title, is a term used to describe commercial fishing nets that are released into the ocean and drift across the seas, wreaking havoc on the ecosystem and local wildlife. They are often many miles long and can stay at sea for years before washing ashore.
In Northern Australia, First Nations people use the discarded nets to create decorative items and art. Turning something destructive and terrible into something beautiful and useful.
Building on this idea, the central theme of 'On the Ghostline, with Hands of Lightning' examines the repurposing and reimagining of memories, and experiences, turning hard memories into something more palatable, making them easier to process, and to get on
with the day to day.
These memories are the threads, the guidelines that keep our world in order and in place.
John Busby | Halfway | 2022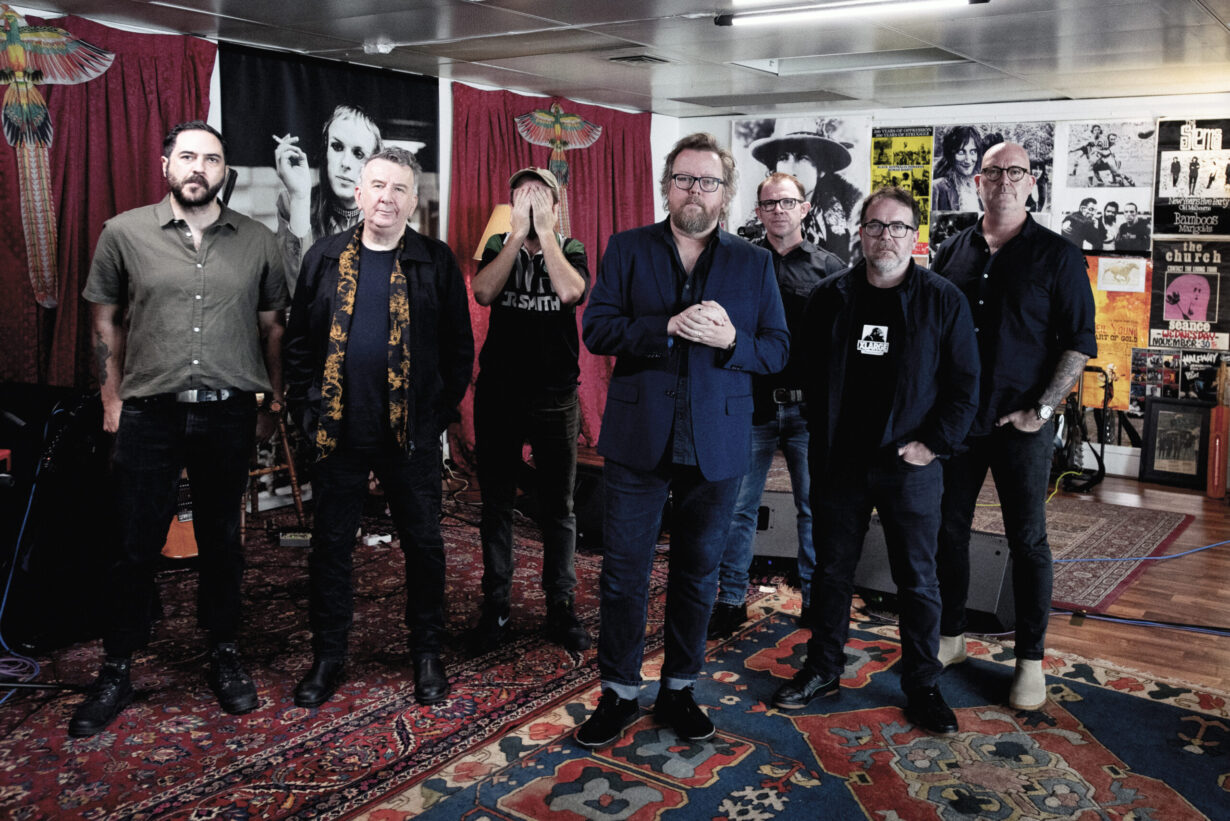 On the Ghostline, with Hands of Lightning – PRESS & REVIEWS – 2022
"A deeply rewarding album. Ghostline strikes a unique balance between having plenty to say and nothing to prove." David James Young – The Australian
"Another near flawless release from this consistently excellent band. Looking backwards has never sounded so beguiling or beautiful." Steve Bell – Rhythms Magazine
"Sweet, tender, achingly sad, haunted even. It lingers, like a great novel or any piece of great art, keeps me thinking about it, what it says, what it chooses to leave to the imagination." Noel Mengel – The Music Trust
"A sweeping, crisp album inhabited with conversations and memories of best friends, sisters, lovers, jockeys, pub fights and plane flights." Tony Moore – Sydney Morning Herald
"The band deliver their trademark mix of understated melodicism, poignant lyrics and a dynamic interplay between the players that's perfectly balanced, folding indie guitar rock and a widescreen modern alt-country patina into sublime sonic shapes." Chris Familton – Post To Wire
"Halfway are Brisbane's best-kept secret – but for those who know them, they're masterful Aussie storytellers." Jeff Jenkins – Stack Magazine
"Busby has his hand on your shoulder as he sings and there is a strain of late-night bar playing that might suggest melancholy in other hands. Rather than melancholy however, this is more a case of memories floating in and out of certainty, the past not another country but the room you may re-enter at any point." Bernard Zuel – bernardzuel.net
"Halfway are Brisbane's best kept secret – but for those who know them, they're masterful Aussie storytellers." Jeff Jenkins – Stack Magazine
Top Albums of 2022 – "On The Ghostline, with Hands of Lightning" by Halfway. They're the best band in the country. Nick Barker – Rhythms Magazine
Best Albums of 2022 – No. 3  "On The Ghostline, with Hands of Lightning" 2SER The Outpost – Vinny Ramone
Best Albums of 2022 – No. 5 "On the Ghostline, with Hands of Lightning" Graham Ashton – Footstomp Music
Best AUS / NZ Albums 2022 – No. 9 "On the Ghostline, with Hands of Lightning" Chris Familton – Post to Wire